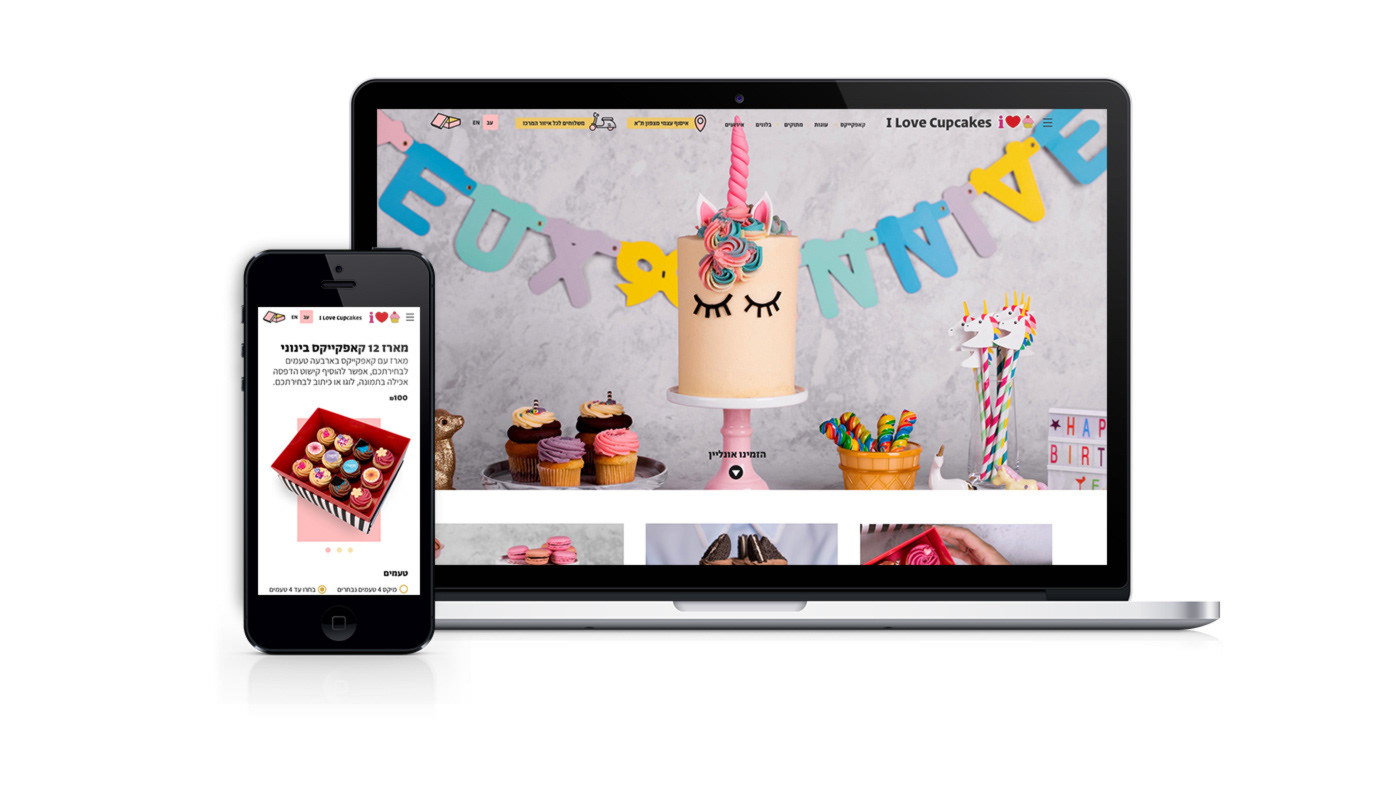 A Case Study with some info about part of the thought and process that went into this design
​​​​​​​Danielle contacted me as the owner of a cupcake shop with a lot of online orders
and an outdated website.
She wanted to redo the site and had a vague idea and presentation about how to go about it.
We first went into what's disturbing her now, and what she would like to achieve.

1. Every online order would create friction as customers would call asking to alter things in the online order made.
2. A feeling of discomfort with the look and feel of the website, suggesting a lesser quality than the physical shop  and product themselves


1. Rigid frustrating ordering process
2. Unclear instructions
‍3. Un customisable elements in the product
4. Lack of information in almost every part of the process like delivery prices etc.


1. Create a website that reflects the style of of the physical shop
‍2. Give users an experience where they feel they can get exactly what they are after, without picking up the phone
3. Boost sales

We started exploring all the product categories and the ways deliveries are made to get a better feel of the user journey.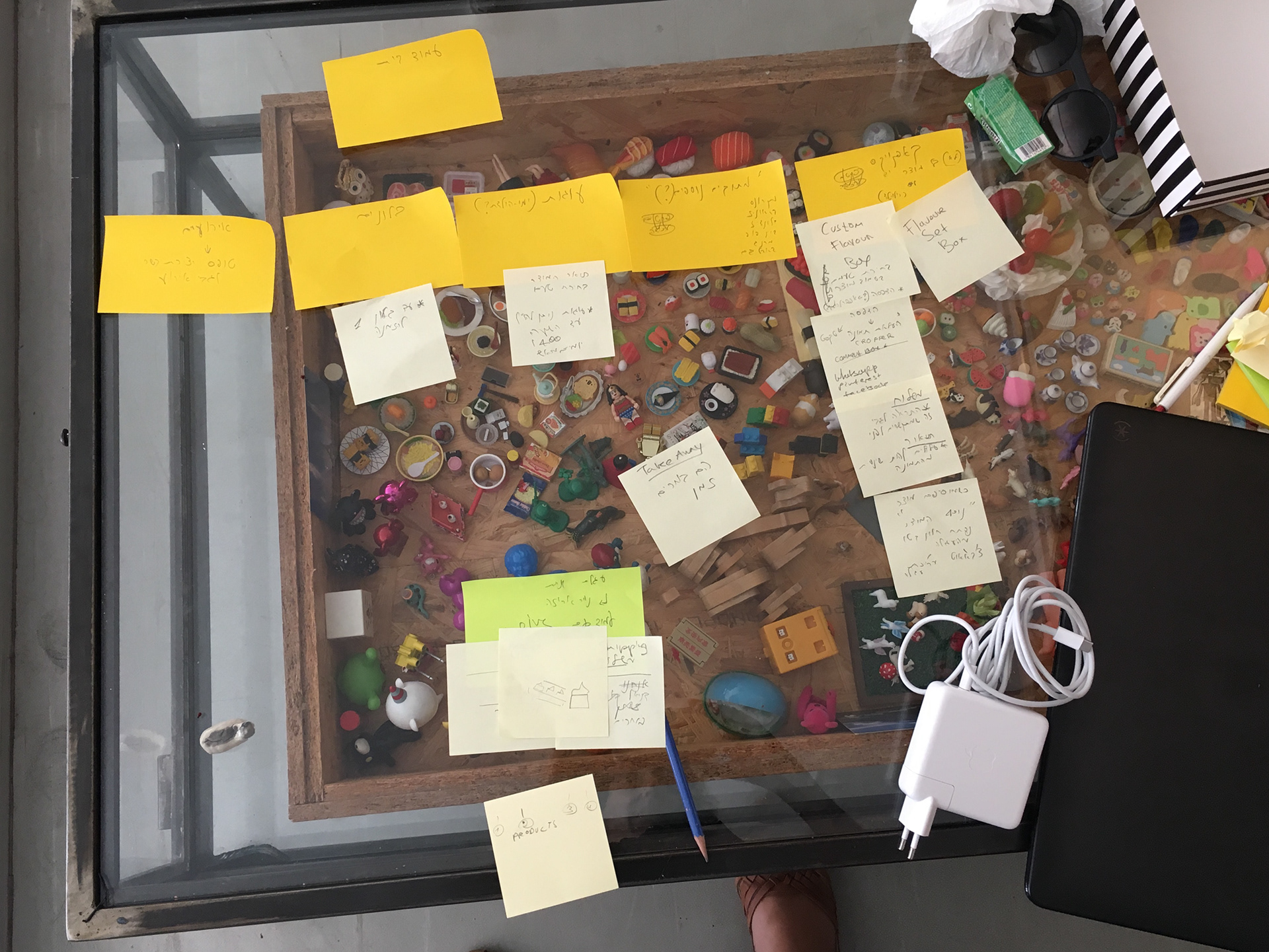 ‍
Wireframes were made in sketch and iterated until we got the experience basics right.



Our main issue was "The Custom Cupcake".
It sounds sweet but it was challenging.

The main issue was that since the boxes are ordered so many times for special occasions people like to customize each cupcake separately with a specific flavour, personal photo, or text.
‍
We used a story where Kelly sends her friend Brenda kudos cupcake box for finishing college.  
‍
We built a clear process that mitigated between a user's dream cupcake box, Danielle's standards, and the development budget.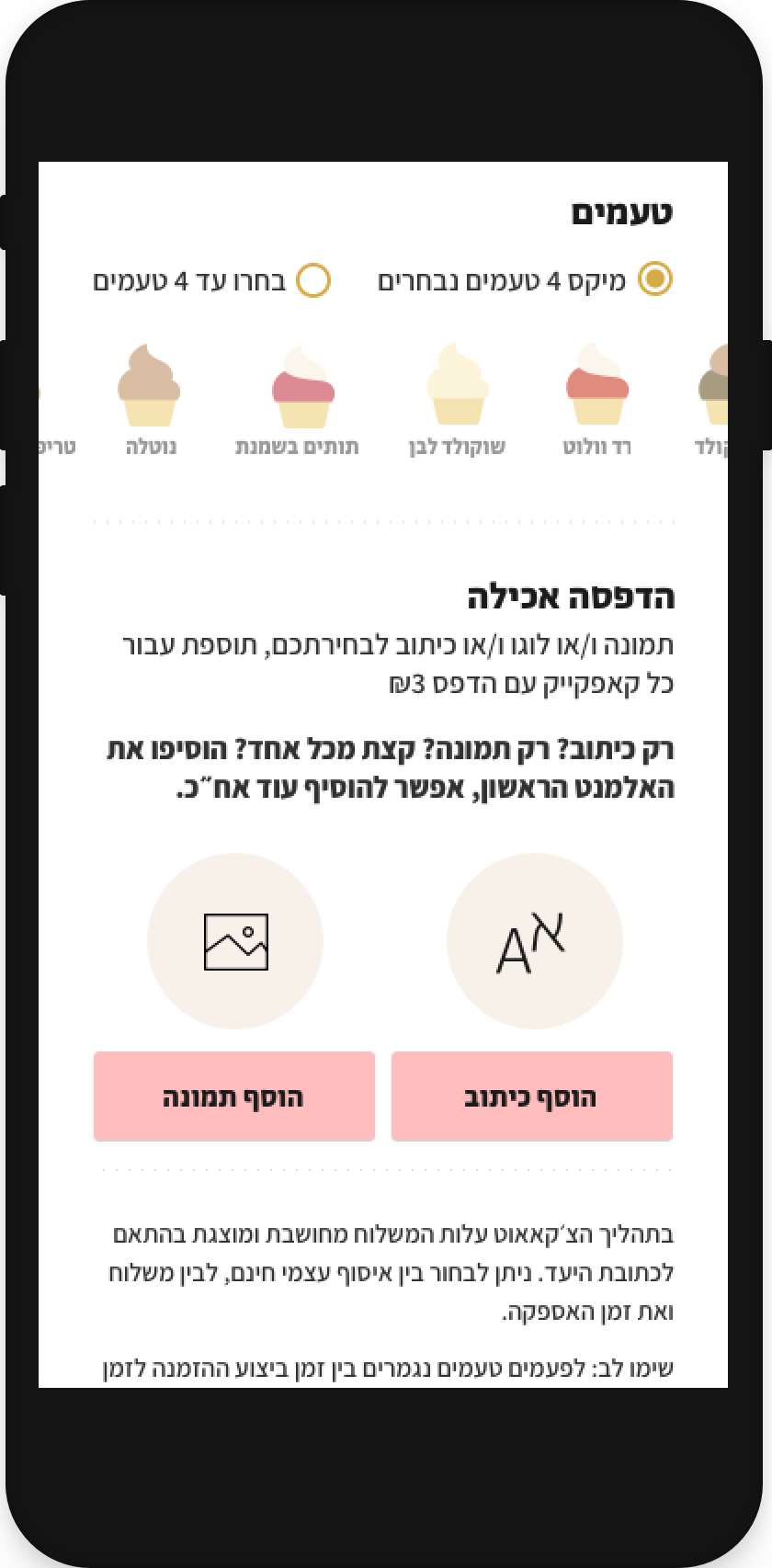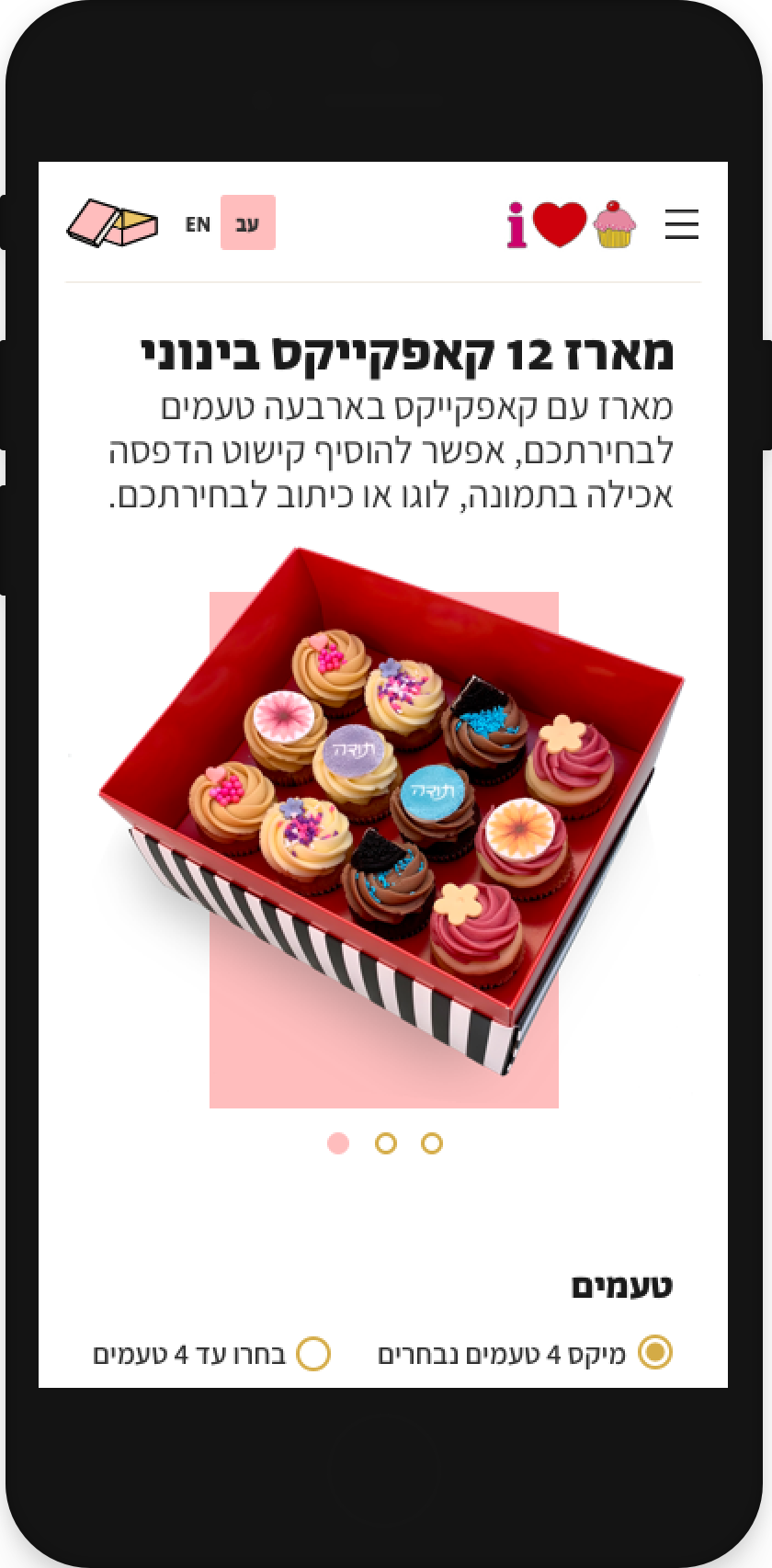 Click the Video to see the result:
The rest of the work revolved around usual e-commerce challenges like cart, delivery rates for different places, time and dates of deliveries etc.
The site is up and running for a few months now, and Danielle reports the only problem is they had to re-organise the kitchen to be able to deal with all the custom orders flowing in.
‍Clients are happy, getting exactly what they want, and all in all it was a fun sweet process of project.